Iron Jaw

Creator: Nick Dupree
Supervisor: Peter Yeadon
Collaborators: Danny Warshay, G-Form + Richard Fox, PolyWorks + Dave Sherman, Rogers Corporation



This materials-driven study conceives of new opportunities for Poron XRD, a rate-dependent foam that is produced by Rogers Corporation. The material is superior at absorbing and dissipating impact energy. It's soft and pliable, but becomes stiff when something hits it.

Our goal was to find new applications for this unique smart foam, create new product designs for those applications, and to develop and test prototypes of the design.


Nick created a new kind of face protection product for mountain bikers; it's a jaw/chin guard that protects against abrasion and impact. The product is designed to fit around the jaw and attach to the straps of a standard bike helmet. Its smart foam pads reside on top of a fabric base, so that it remains flexible and forms well to the face. We were able to prototype the design, and performed a number of demonstration tests to learn how the product could be improved.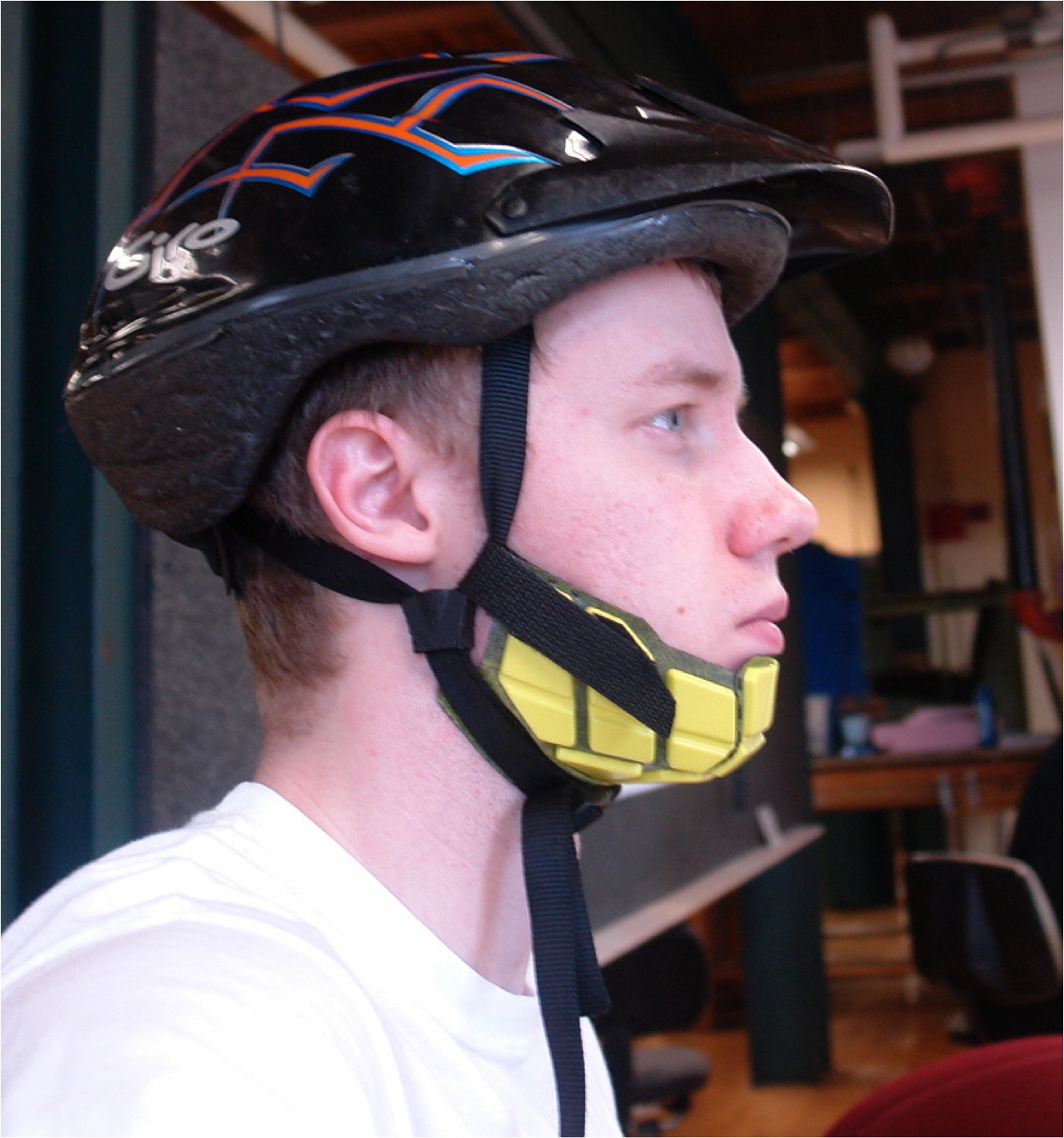 Naturally, it's incredibly satisfying to have a test that demonstrates proof-of-concept!
Previous
Next
Back︎︎︎